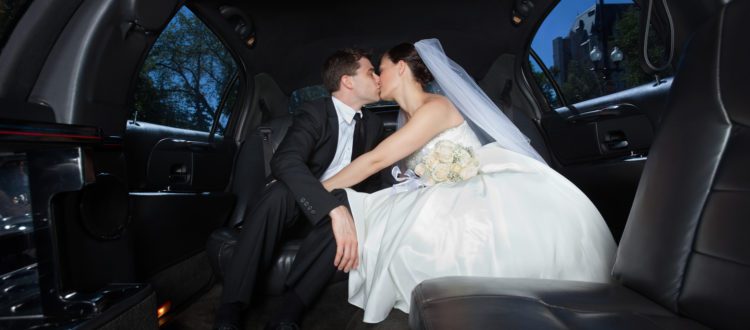 Wedding Transportation Tips
Wedding planning can be stressful but booking transportation doesn't need to be. Planning and researching can help decrease the stress that comes with booking. Making sure to ask the right questions before finalizing wedding transportation details can be the difference between everything running smoothly and being late to your own wedding.
Book Early
When you find a company you trust with vehicles you like, book early. It is especially important to book early for wedding services because you have a specific date that you need and other people getting married that day will be looking for services as well.
Visit in Person
Make sure to visit the company in person in order to see all the available vehicles. Get a feel for how many people can fit in the vehicle, how much space is available for storing bags or other items, and to meet the chauffeurs who will be driving your party on the big day.
Ask and Answer Questions
Be prepared to ask and answer a variety of questions in order to get the highest quality of service. Questions that a transportation service may ask you are how many guests need transportation, the distance between the hotel and venue, and ideal pick up and drop off times. Knowing the answers to these questions can determine how many vehicles should be rented, approximate cost based on hours of service and distance, and what to expect.
Time Buffers
Make sure to think about possible traffic and other conflicts when scheduling the time for pick up and drop off. Adding in a time buffer will make sure your vehicle is there on-time or early when you need it.
Consider the Capacity
When deciding which vehicle is perfect for you, consider the number of people that will be in it. It is recommended that you do not fill a vehicle to capacity to ensure space and comfort for your passengers.
1st Class Transportation offers an affordable wedding limo service with immaculate service. We make sure we are on time, every time, to make sure your wedding day runs smoothly. Our chauffeurs want to make you feel comfortable and have as much fun as possible. Call us today at 612-231-4446 for more information or to book today!