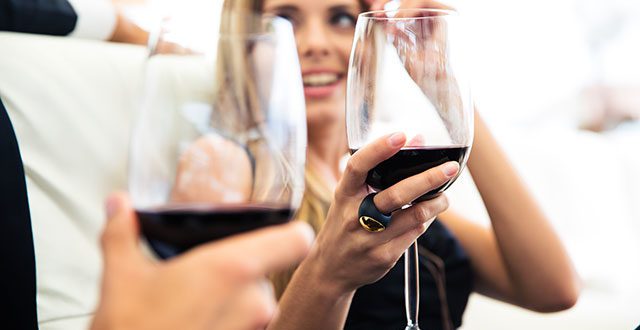 Why Take a Limo Wine Tour?
Are you a local wine enthusiast or visiting from out-of-town and want to experience this region's wine? Consider why a limo wine tour is the ultimate experience. Sure, you can drive from winery to winery on a self-guided tour, but let us paint the picture of relaxation.
On an escorted wine tour, you leave the driving to someone else. Enjoy the glass of wine or the tasting flight without a worry. An escorted tour, in a limo, ensures your safety as you sit back and enjoy the scenery.
Your driver picks you up and returns you after the tour. Our driver is the designated driver. We know that you will want to buy a few bottles or even a few cases of wine along the way. Traveling in a stretch limo provides the extra space for your newly acquired wine collection.
Usually, tour packages are available. When you call to book a wine tour, be sure to ask about extras to add to the experience. Ask if you can alter the route to visit a favorite winery or one on your bucket list. An escorted tour is a great way to see a region that is new to you. If you are visiting the area, ask for suggestions.
The Limo Wine Tour Experience
Limo wine tours make the perfect date or celebration. Ask for extras such as a cheese selection or even a stop at a favorite scenery overlook or restaurant. It is easy to customize your date night. Remember, you can enjoy an extra glass of your favorite beverage in transit to your next location.
For groups, a limo wine tour is a fun way to celebrate with family or friends. All can enjoy the journey together instead of driving multiple cars to each venue. Plus, enjoying a wine tour as a group, and in a stretch limo, is cost-effective. You can split the cost with friends and leave the driving to the professional.
That Limo Spark
You already know that a limo just adds to the excitement of the day. It's that extra spark that makes the day memorable. You can sit back and relax…and open a bottle of wine. Share the time with a group of friends or that special person.
If you are celebrating a special occasion, be sure to let 1st Class Transportation know when you book your tour. We know that you are going to experience a 1st Class Wine Tour!
Cheers… and we hope to see you soon!